We will be closed during the below dates to celebrate the autumn Biblical feasts of Yom Teruah (day of trumpets), Yom Kippur (day of atonement) and Sukkot (feast of booths).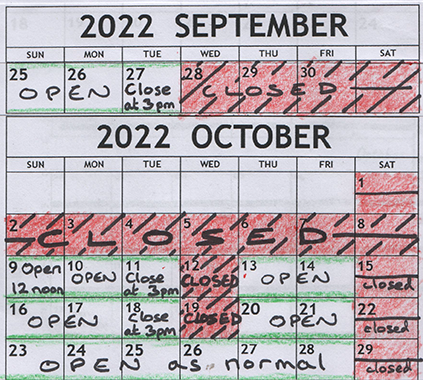 Once again we are OPEN!!!
Please come and see us. We are taking every precaution to make sure your visit is safe and you are comfortable

We are so happy to be able to serve you in our restaurant here in the South West.